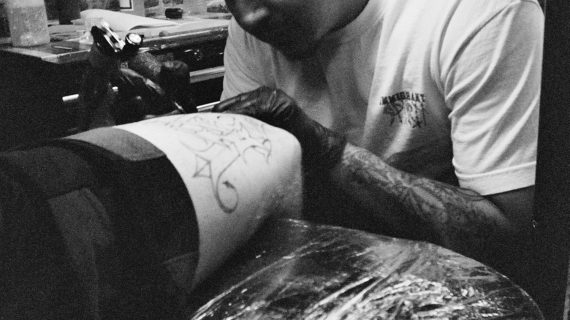 Alfonso Garcia is a first generation Mexican-American artist born and raised in
Los Angeles, son of immigrants that moved to California in the 80's. He's best known for his hand lettering styles, which he masters in several mediums from gold leaf on glass, to exterior walls and most recently using the human body as a canvas by learning the art of tattooing.
Growing up, graffiti was his first approach to art, which soon lead him to other mediums such as hand lettering and sign painting. His job at the time, as a sales associate at an art store, encouraged him to experiment with a wide variety of materials. He attended the Sign Graphics program at LATTC in 2013, where he learned the basics of sign painting from Doc Guthrie and started his career as a freelance artist soon after.